Glass spice jars are all the rage but why stop there!
Bamboo jars make a great addition to any space. They add organization and decor! The perfect combo!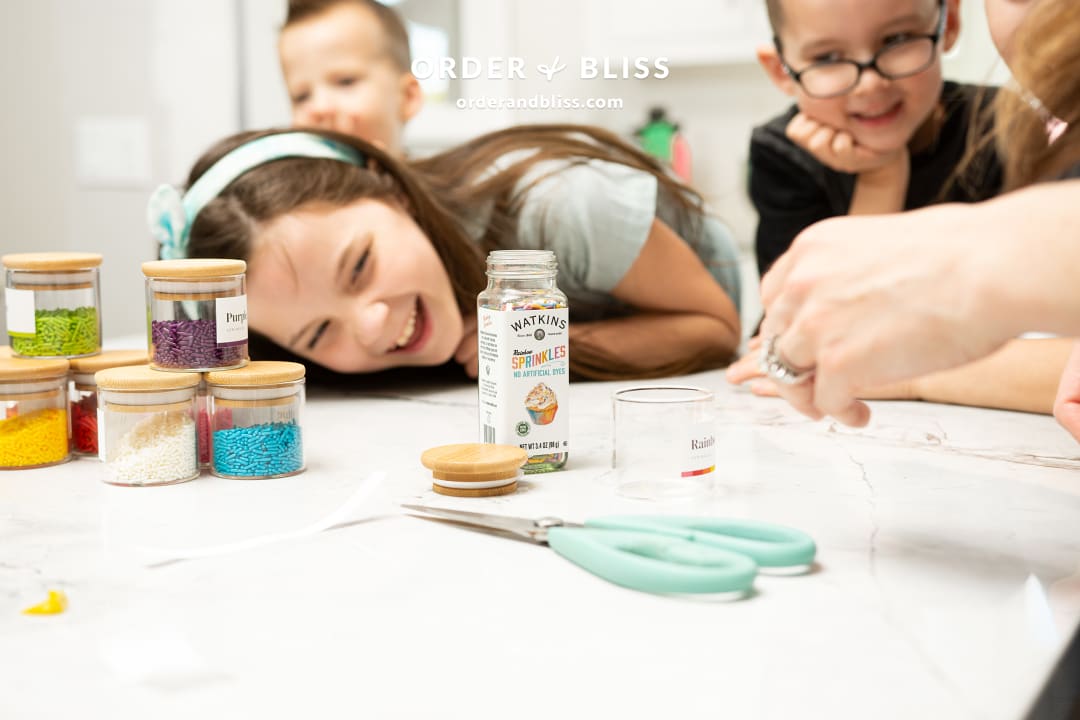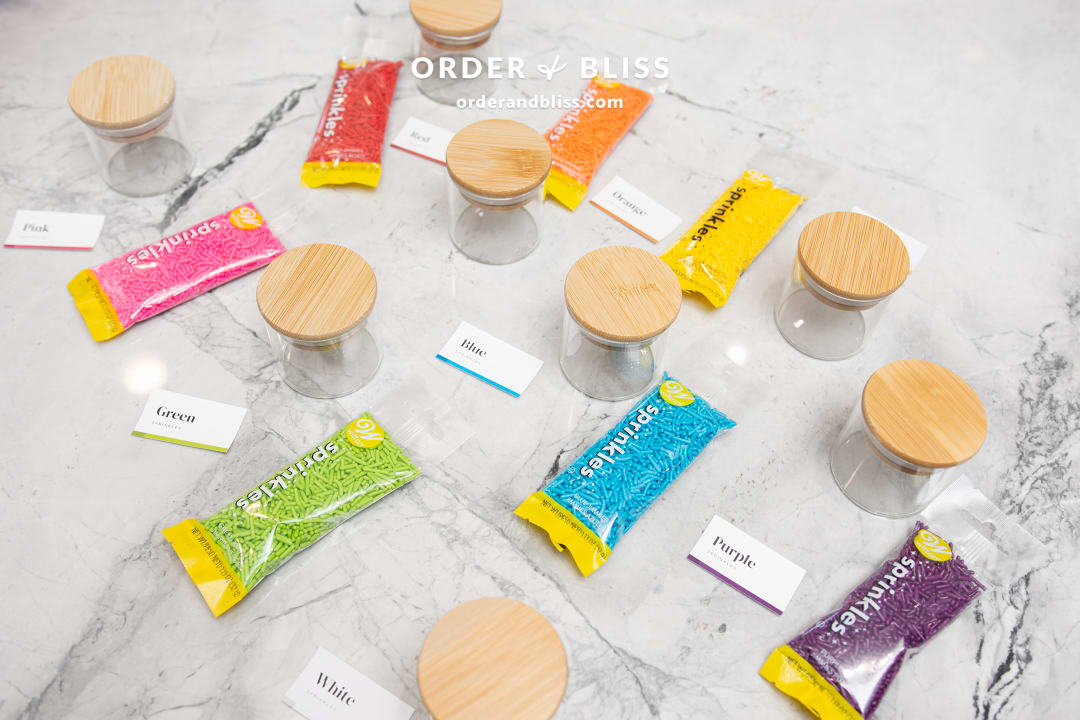 Check out the sprinkle kit for how we use these tiny but mighty jars!
Product Description
From amazon.com:
The EZOWare Extra Small Glass Jar Canister Set offers an attractive and easy way to store smaller items - tidy up and organize any room of your home or office. Clear and easy to access storage for kitchen spices, snacks and smaller treats, spices and seasonings, smaller loose bathroom and vanity items, or smaller household items.
The jars are constructed of durable and temperature resistant borosilicate glass with a natural bamboo wood lid and silicone airtight ring. This set of 10 jars offer a standard capacity of 70ml for multipurpose use. Bring joy to your everyday lifestyle and experiences by having everything organized, accessible, and stored.
Dimensions (each): ⌀2.2 x 2.4 inch (5.5 x 6 cm)
Capacity: 70ml / about 2.4oz
Material: Borosilicate Glass, Bamboo Wood, Silicone