Wes' Baby Shark Birthday Bash
May 19, 2019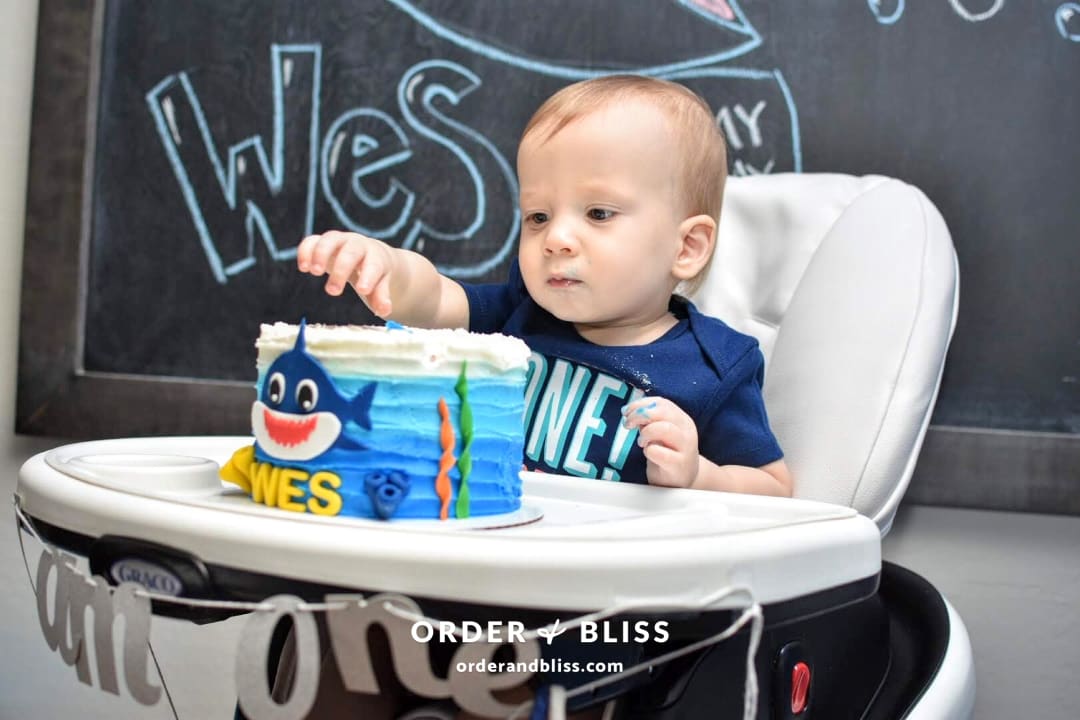 Baby shark doo doo doo doo
OH YES we did!
I don't think I've been to Target over the last year and not heard a mom or kid singing this OUT LOUD. I didn't say I wasn't one of those moms! ;)
Although it's catchy and just awesome what I truly love about the baby shark song, is the way my (now) one year old lights up. He grins ear to ear the second he hears the baby shark lyrics... "Baaaaaabbbbbbbbyyyyyyy". Gosh I love him so much.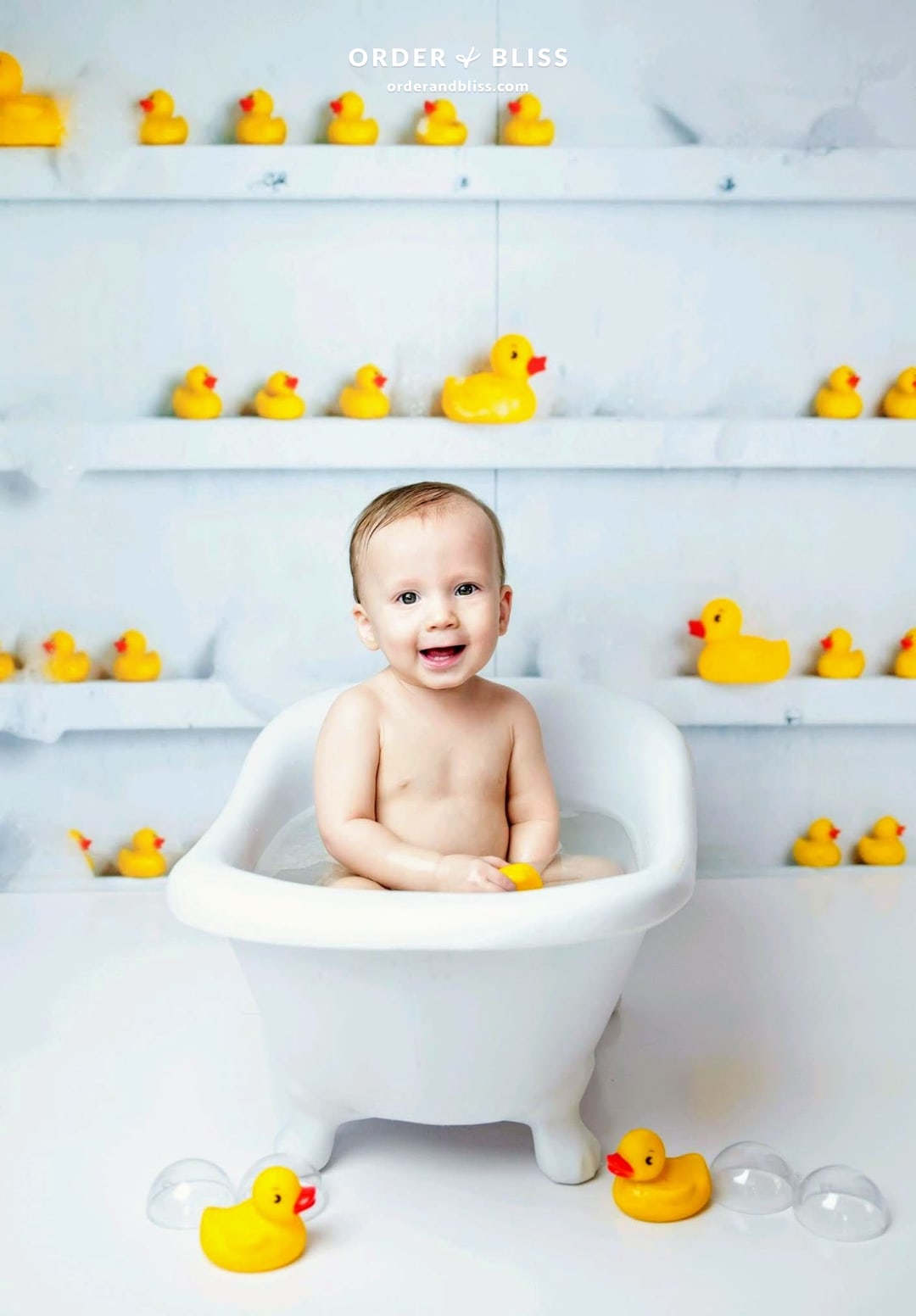 I know this post is about his awesome first birthday party theme (and it's coming) but I just want to take a moment to talk about what Wes has meant to our family. He was a gift sent for us, our rainbow after the storm, our light appearing from the darkness. He is everything we needed and so much more. There is this joy about him that's indescribable. He is simply the best. True, I'm a little biased but if you met him you would feel it too. 💙
Now on to the party…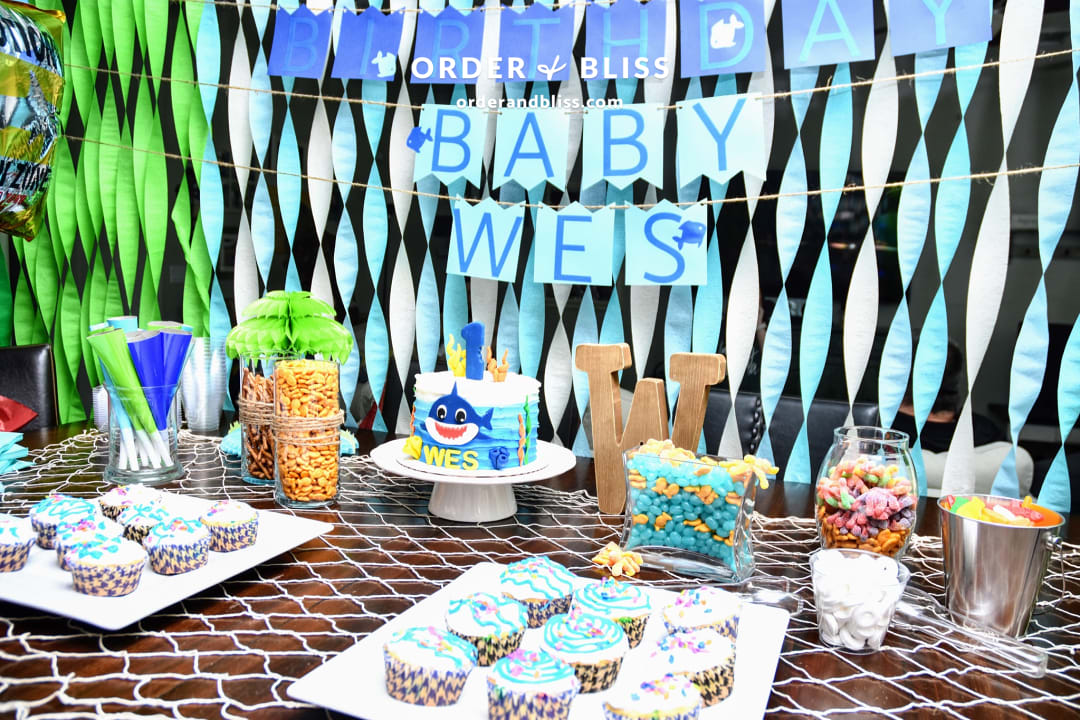 The baby shark birthday theme!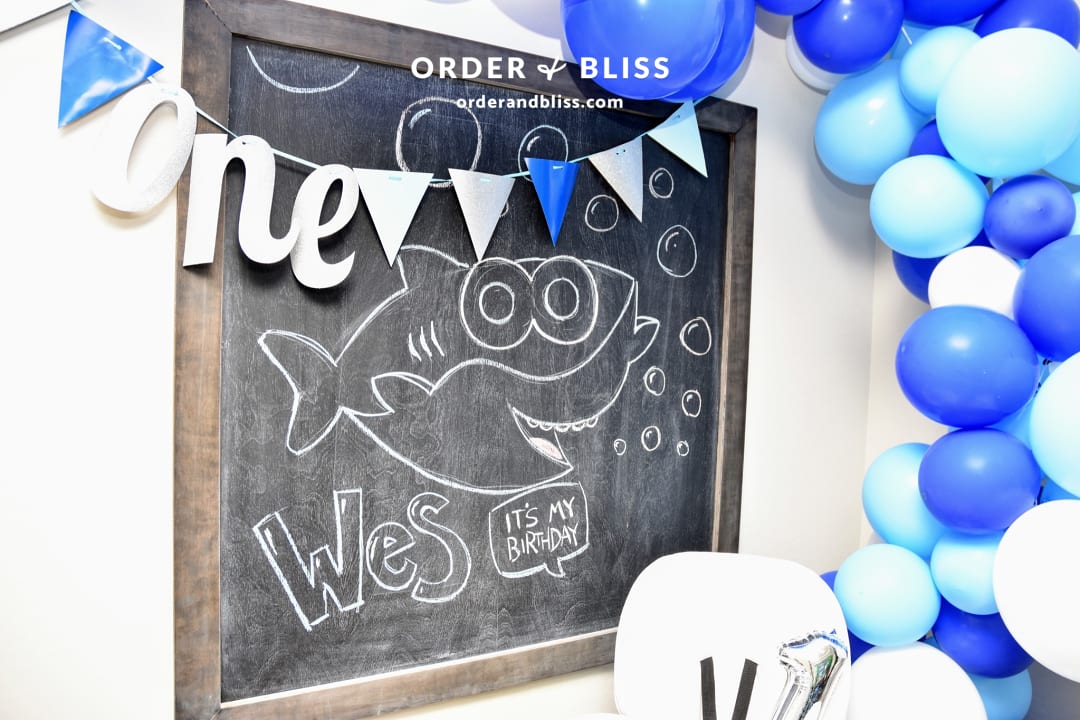 A baby shark drawing in chalk!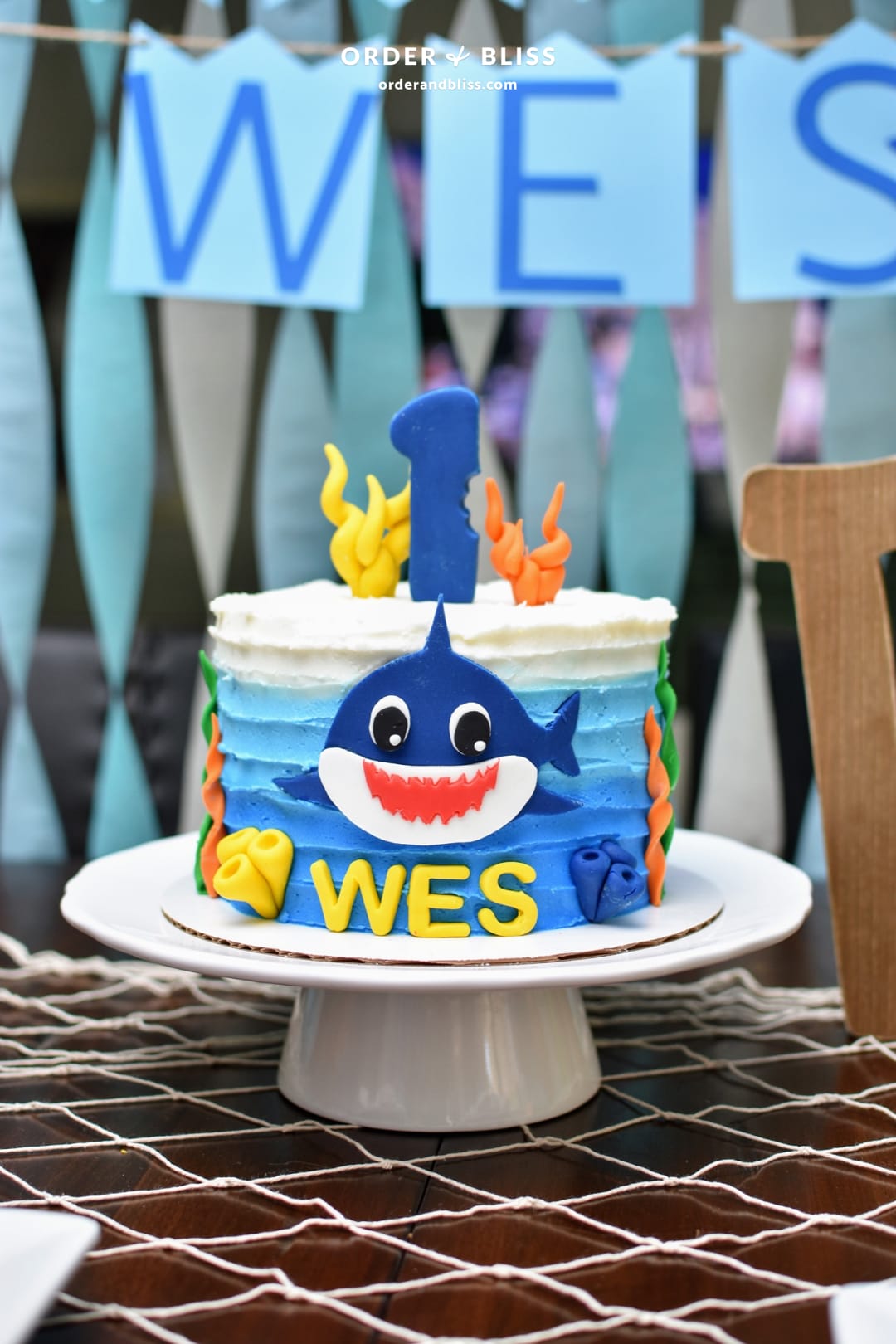 Baby shark birthday cake!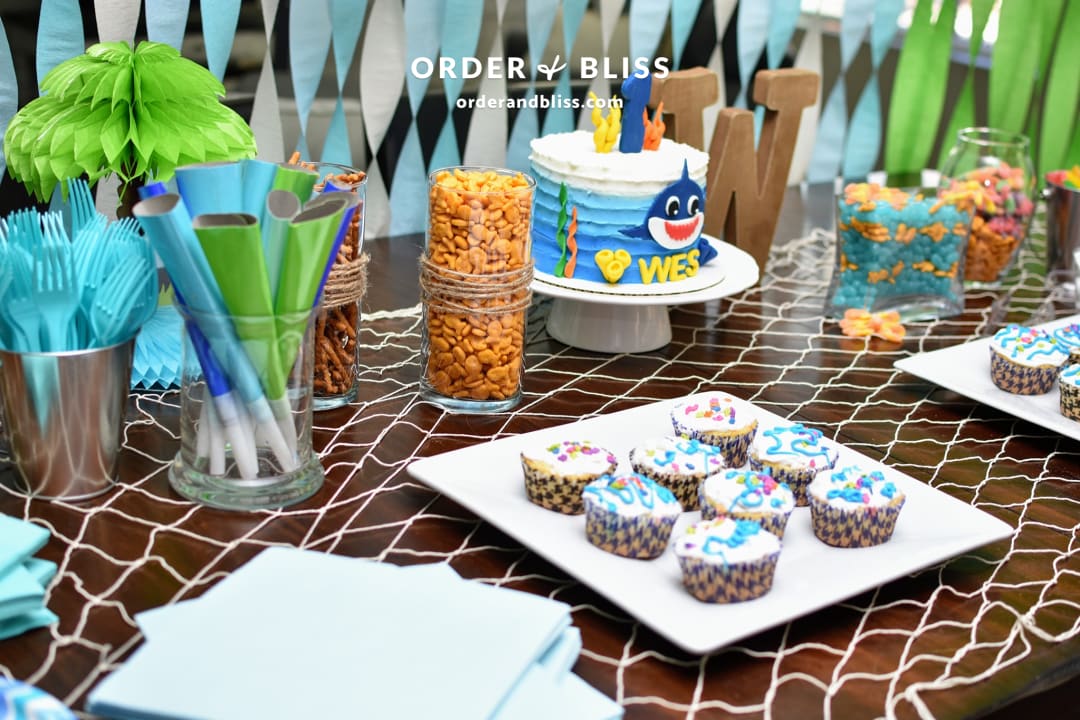 More baby shark birthday decorations!
Its crazy to think I have been throwing first birthdays and second, third, fourth, (you get it) for the last 9 years. Yep, I aged myself. I do feel its a right of passage to throw a big FIRST birthday party bash, but I almost didn't do that. I guess by the fourth kiddo you get a little birthday burn-out. I bet it's a thing - I'm coining it a thing.
Well... thanks to my persistent family and awesome sisters-in-law who wouldn't stand for it, our little man was celebrated in a big way.
Don't ask my about a second birthday, as of now... it's not happening. ;)
I do love it but I am glad it's over.
Happy Birthday, baby shark!